CBD, Your New Study Buddy?

Are you having a tough time concentrating and focusing on your tasks? Don't worry; using CBD can help you get started!

The inability to focus and concentrate on your tasks is normal and is a pretty common occurrence, especially if you are under a lot of stress and have a lot on your mind.

But if you don't do anything to clear your brain fog, it can soon build up and affect your day-to-day life. Your productivity at work or school can suffer, and the stress from these problems could also begin to affect your relationship with the people around you.

But you don't have to let these problems control you. There are ways to improve your focus and safely increase your productivity. CBD is not only safe and effective, but it also has several properties that can help improve your overall health.

Many people say that using CBD for focus helps them concentrate on their tasks, that CBD for concentration also allows them to be more productive, and that CBD gives them an extra energy boost to finish their day on a high (no pun intended).

More importantly, if you're suffering from lack of focus and poor attention span, can CBD for focus and concentration really help?

Before we go to the effects of CBD, let's first try to understand the common causes of poor focus and concentration. Knowing the reasons why you're having trouble concentrating and focusing on your tasks can help you address the problem more efficiently.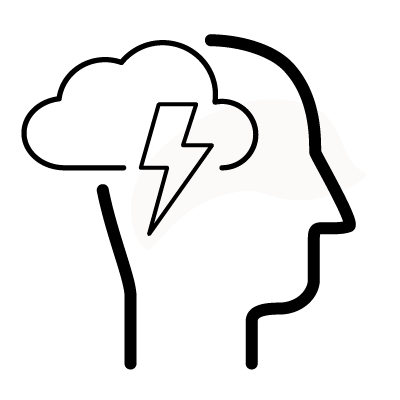 One of the functions of our endocannabinoid system is to help regulate neurotransmitter levels in the brain. The neurotransmitters are the chemicals that make the brain cells function when they attach to specific receptors on the neurons. These neurotransmitters regulate all that we do – from breathing and heart rate to pain, mood, appetite, and sleep.

But they also regulate sensory and motor functions. And yes, they also play key roles in energy, focus, attention, concentration, and memory. Any abnormality in their levels can lead to problems such as poor attention and focus, depression, increased anxiety, lack of sleep, among others.

Now, CBD has an effect on the endocannabinoid system. It helps the endocannabinoid system function better and boosts its overall performance. By supporting the endocannabinoid system, CBD can reduce several symptoms that worsen our physical, mental, and emotional wellbeing.

Using CBD for concentration or CBD for energy helps the endocannabinoid system in improving our attention and focus as well as giving our energy levels a much-needed boost.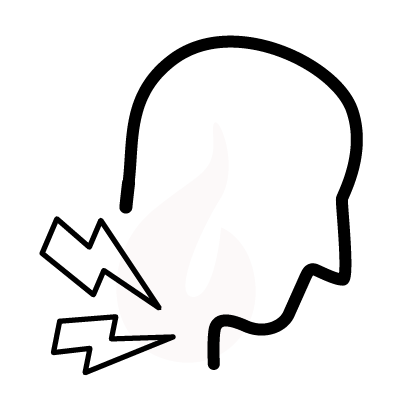 What Are The Other Effects Of CBD For Focus And Concentration?
As we mentioned earlier, your health status significantly impacts your focus and attention. Now, CBD products for energy and focus can help address these problems:

Improve sleep and boost energy, reduce anxiety and decrease stress, improve mood, control pain, improve and maintain overall health, and improve memory.

CBD, as an antioxidant, protects neurons and promotes the regeneration of new brain cells. These effects help protect memory and may even boost it as well.
Using the best CBD for calming and focus helps you concentrate better on your tasks. You also get to benefit from the effects of the CBD oil energy boost!

Within a short amount of time, people have reported:
This is my first experience. It helps me stay focused during the day, sleep much better and helps my joint pain.

- Kristen

This product is great. It has a lovely scent and helped with the pain in my neck and shoulders. Will buy again.

- Alayna

A few drops and I have the best sleep.

- Andrew

I've been having high anxiety for months. I feel much more relaxed when I take my Upness!

Thanks for giving me some relief!

- Wendy

Join them & see how the wellness benefits of CBD can help you.

References:
https://www.ncbi.nlm.nih.gov/pmc/articles/PMC6326553/ · https://www.ncbi.nlm.nih.gov/pmc/articles/PMC4023456/ · https://pubmed.ncbi.nlm.nih.gov/19045957/ · https://pubmed.ncbi.nlm.nih.gov/16844117/ · https://pubmed.ncbi.nlm.nih.gov/15118485/ · https://www.ncbi.nlm.nih.gov/pmc/articles/PMC4604171/ · https://www.ncbi.nlm.nih.gov/pmc/articles/PMC6161644/ · https://www.acpjournals.org/doi/10.7326/M18-2972 · https://www.ncbi.nlm.nih.gov/pmc/articles/PMC7204604/ · https://www.ncbi.nlm.nih.gov/pmc/articles/PMC5870061/ · https://www.ncbi.nlm.nih.gov/pmc/articles/PMC6513893/
References:
https://www.ncbi.nlm.nih.gov/pmc/articles/PMC6326553/
https://www.ncbi.nlm.nih.gov/pmc/articles/PMC4023456/
https://pubmed.ncbi.nlm.nih.gov/19045957/
https://pubmed.ncbi.nlm.nih.gov/16844117/
https://pubmed.ncbi.nlm.nih.gov/15118485/
https://www.ncbi.nlm.nih.gov/pmc/articles/PMC4604171/
https://www.ncbi.nlm.nih.gov/pmc/articles/PMC6161644/
https://www.acpjournals.org/doi/10.7326/M18-2972
https://www.ncbi.nlm.nih.gov/pmc/articles/PMC7204604/
https://www.ncbi.nlm.nih.gov/pmc/articles/PMC5870061/
https://www.ncbi.nlm.nih.gov/pmc/articles/PMC6513893/